Pomegranate Nero - Fragrance Powder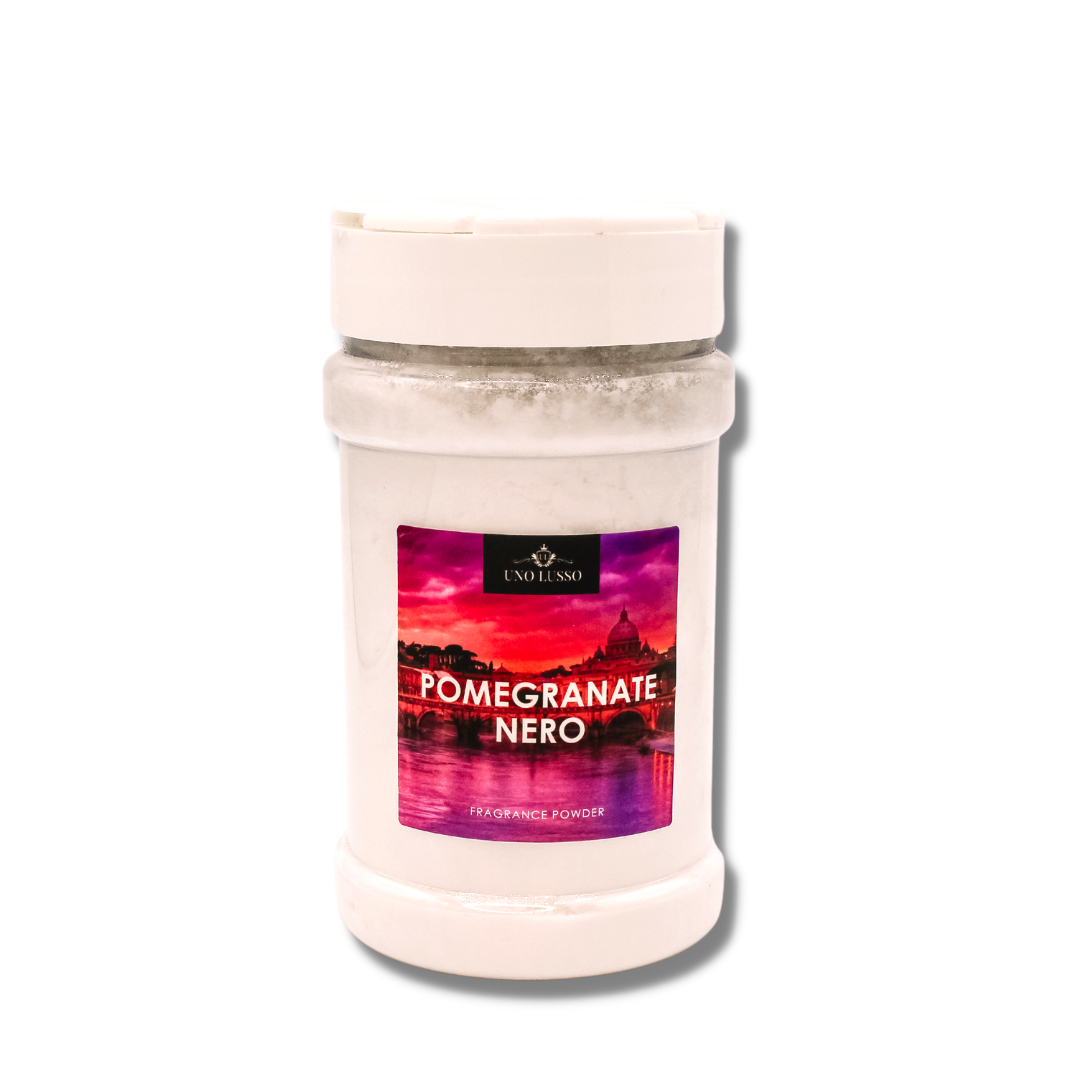 Pomegranate Nero - Fragrance Powder
PLUM, ROSE, POMEGRANATE, AMBER, MUSK & CEDAR
All natural powder base double milled with fine grade fragrance oils only. Vegan Friendly. Cruelty Free. Pet Friendly.
"Seriously addicted - my carpets smell and feel beautiful and I have two dogs!" Carli Rinaldi
In stock, ready to ship

Inventory on the way
Our fragrance powders help to loosen dirt trapped in the fibres of your soft furnishings, doedorise and perfume while also softening the fibres... the result is a fresher home with cleaner softer carpets, rugs, mattresses and soft furnishings

Once you start using this product your home won't feel truly clean and finished without it!
Pomegranate Nero is a sensual and sophisticated perfume that blends plum, rose, pomegranate, rose, amber, musk and cedar - recreating the romance of a midnight stroll in Rome with your lover.
If you love elegant yet sensual scents that add an air of luxury to your home then this is the scent for you.
Available as a 350g prefilled shaker or as a 1kg Refill bag
You can expect a 350g shaker to last c 3-4 weeks depending on the size of your home and will stay fresh for 6 months if kept sealed after this time scent will start to fade.

Please read and follow the safety instructions on the product before use.