Massimo Luxe Gloss Candle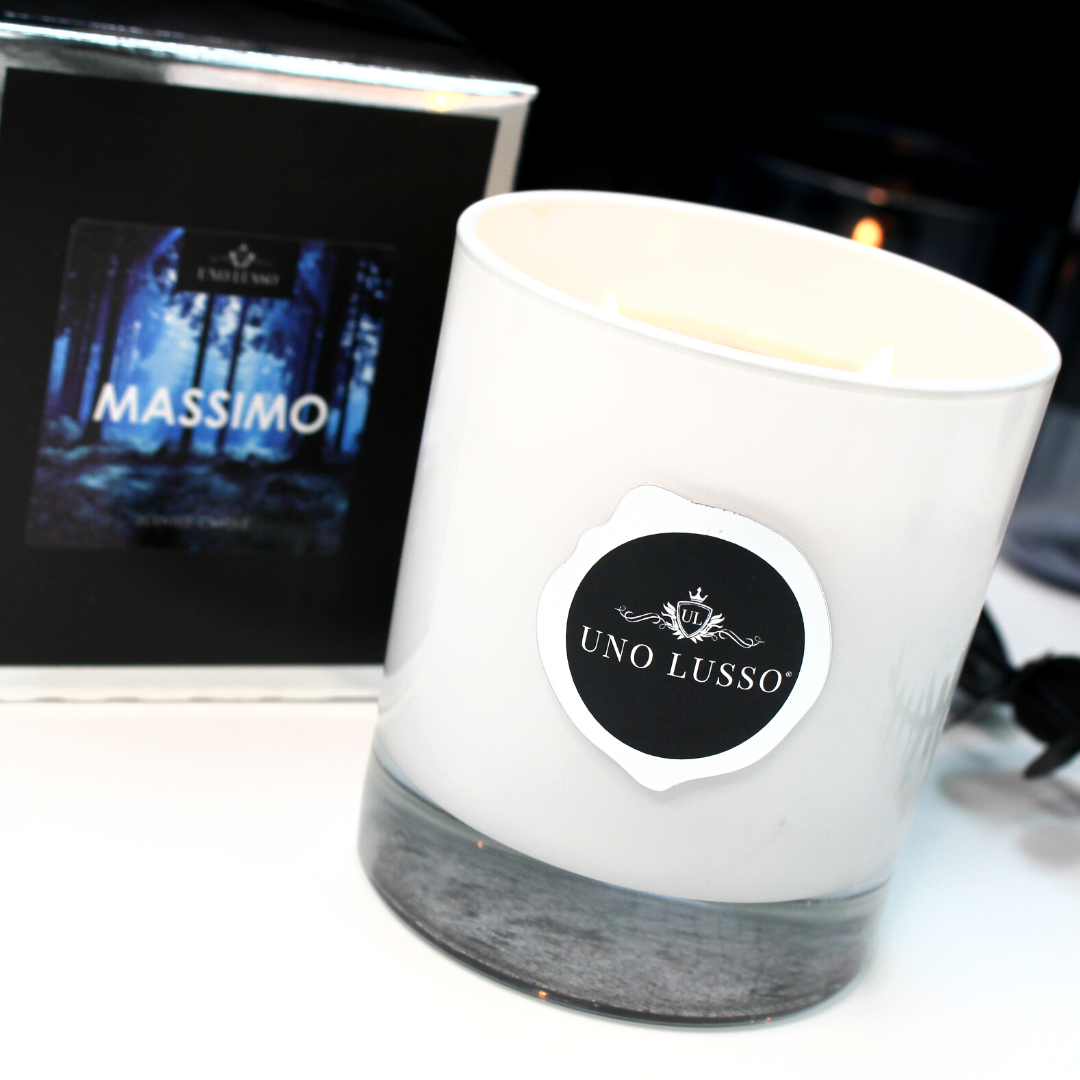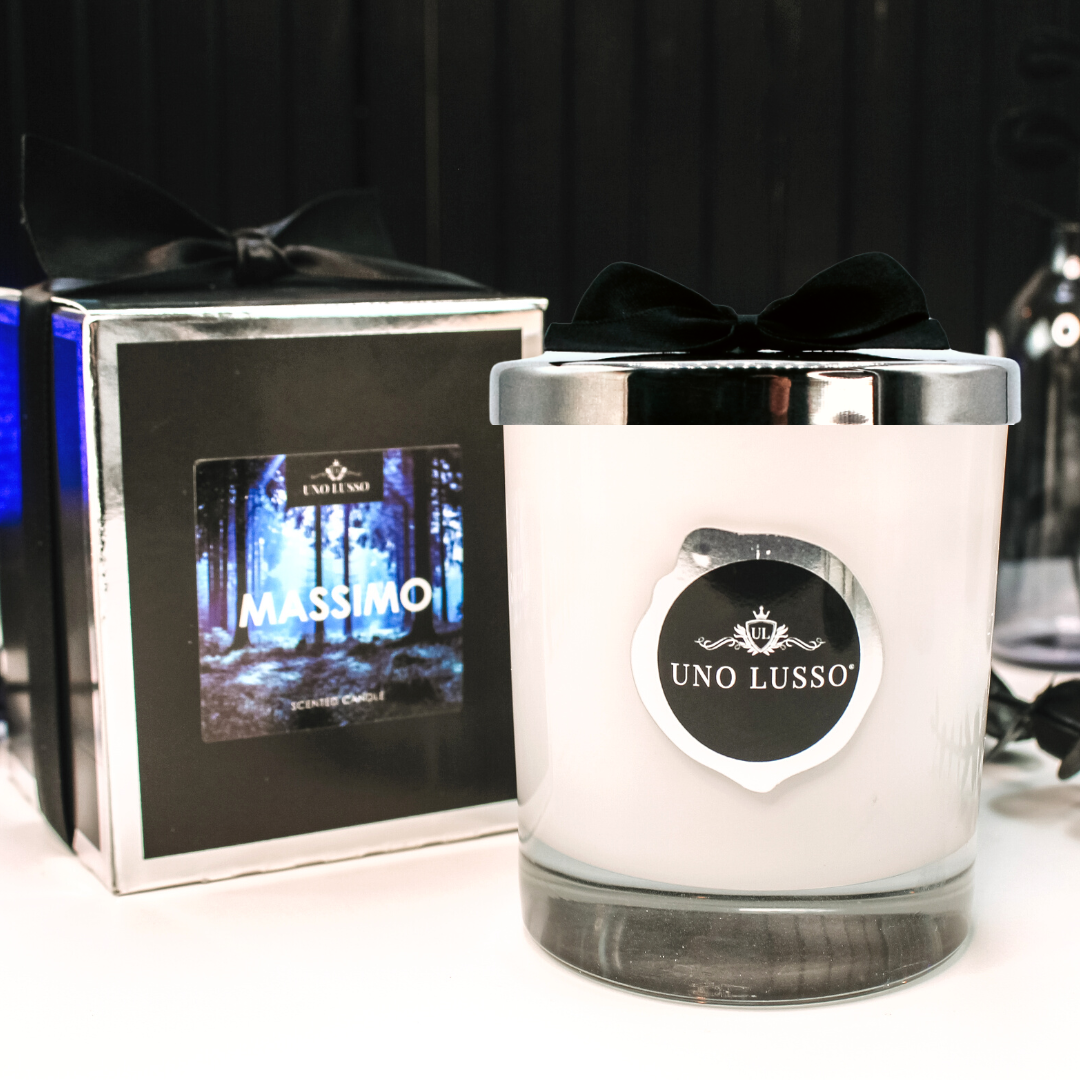 Massimo Luxe Gloss Candle
AROMATIC WOODS, AMBER, MALLOW FLOWER & IRIS
100% organic coconut & soy wax candle. Highly scented and slow burning with cotton wicks. Average 60-80 hours burn time. Glass jar and lid can be repurposed after use.
"Super strong, deep, musky - feels super luxurious" - Cristal Rosalio
In stock, ready to ship

Inventory on the way
Massimo is a scent that will add a feeling of mystical luxury to your home with it's deep, musky scent profile
Blending aromatic woods, amber, mallow flower and iris - this scent is inspired by the romance of a star filled night sky shining down on mystical midnight forest 
Handcrafted in the UK by our Master Chandler using 100% organic coconut wax and our inhouse essential oil and perfume oil blend, our candles are made in small batches to ensure perfection and offer a slow burning, highly scented and clean burn.
Don't forget the heavy glass jars can be repurposed after use or if you're local can be returned for our refill service
*Please note our refill service is only for local customers as for safety reasons the glass must be inspected prior to refilling to ensure your safety  - if you combine this option with other items for delivery this item will not be made until your jar has been handed in to us for inspection and will require collection a few days later
.