Massimo Fragrance Powder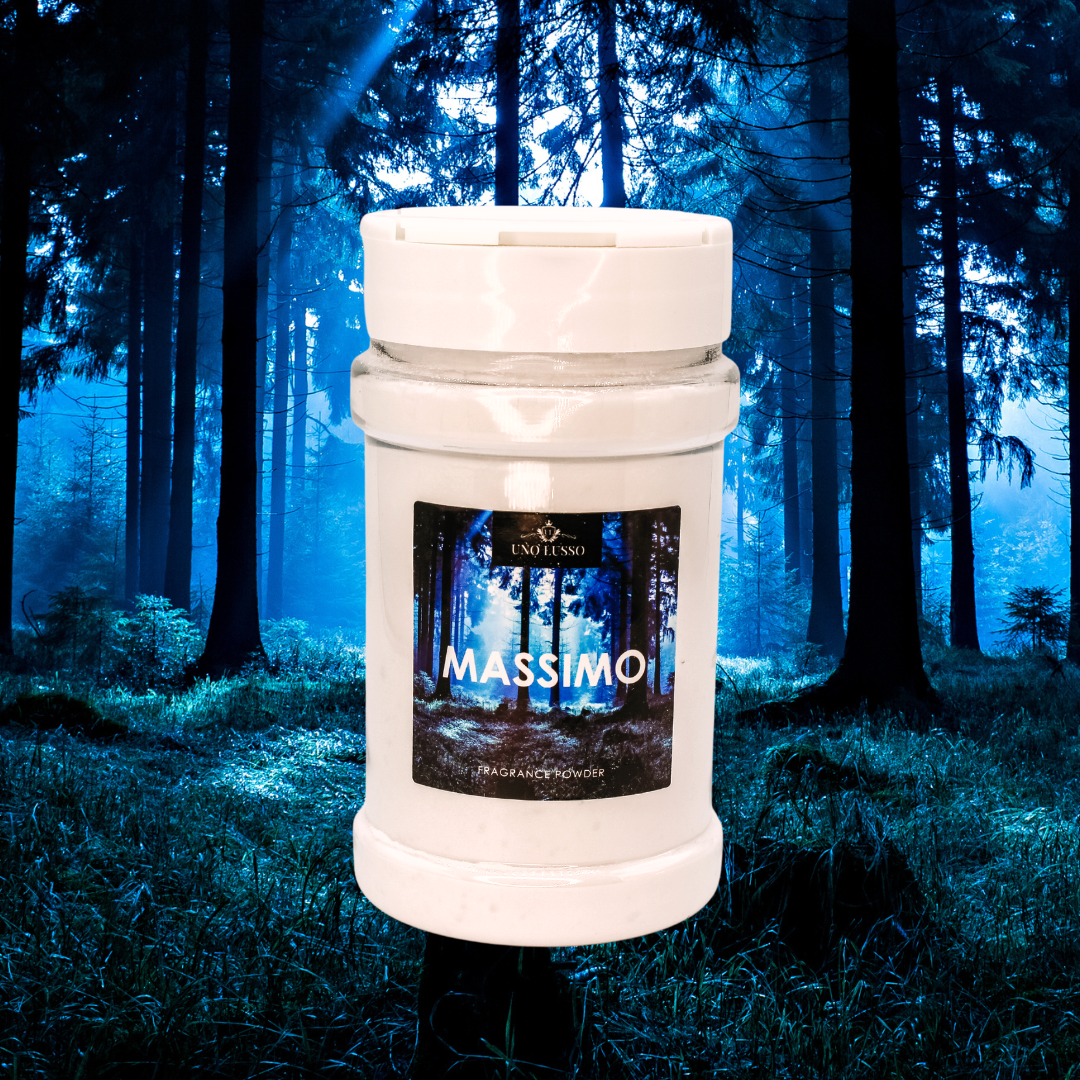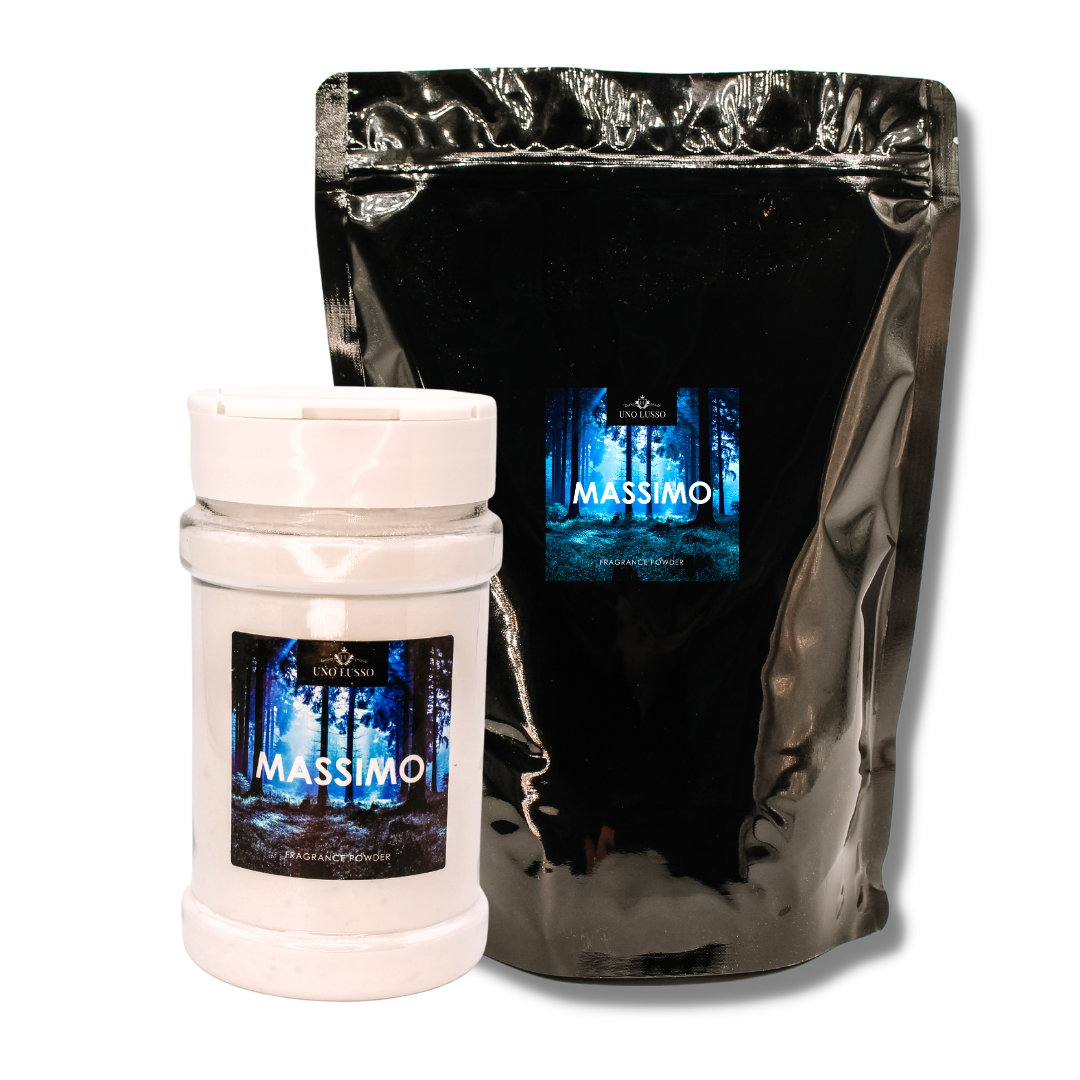 Massimo Fragrance Powder
Regular price
£999
£0.00
Sale price
£899
£0.00
Save £1
AROMATIC WOODS, AMBER, MALLOW FLOWER & IRIS
All natural powder base double milled with fine grade fragrance oils only. Vegan Friendly. Cruelty Free. Pet Friendly.
"Addicted to using this on carpets and mattresses" - Jane Miller
In stock, ready to ship

Inventory on the way
Designed to work with carpets, rugs, mattresses and soft furnishings this product tackles the places in your home where scent is often trapped, our fragrance powders work down into the fibres to help release deep dirt and smells, smooth fibres, absorb moisture and odour and leave your home feeling beautifully refreshed and fragranced.

Massimo is a scent that will add a feeling of mystical luxury to your home with it's deep, musky scent profile
Blending aromatic woods, amber, mallow flower and iris - this scent is inspired by the romance of a star filled night sky shining down on mystical midnight forest 

Massimo fragrance powder is a pure and toxin free blend of all natural products blended with perfume and essential oils which is absorbed into the powder so as not to stain and double milled to ensure even dispersal.
Simply sprinkle over your carpets (some people like to use it on their mattresses too) leave for 20-30 minutes and then vacuum away leaving your home smelling beautiful.
This large pouch holds a lot of powder and lasts the average customer 4 - 6 weeks per 350g size product (just depends how much you love to hinch those carpets!)
Please follow the safety and usage instructions on the product before use
Pet-safe | Vegan Friendly | Cruelty Free