Luxe Venetian Candle & Diffuser Gift Set - Bambino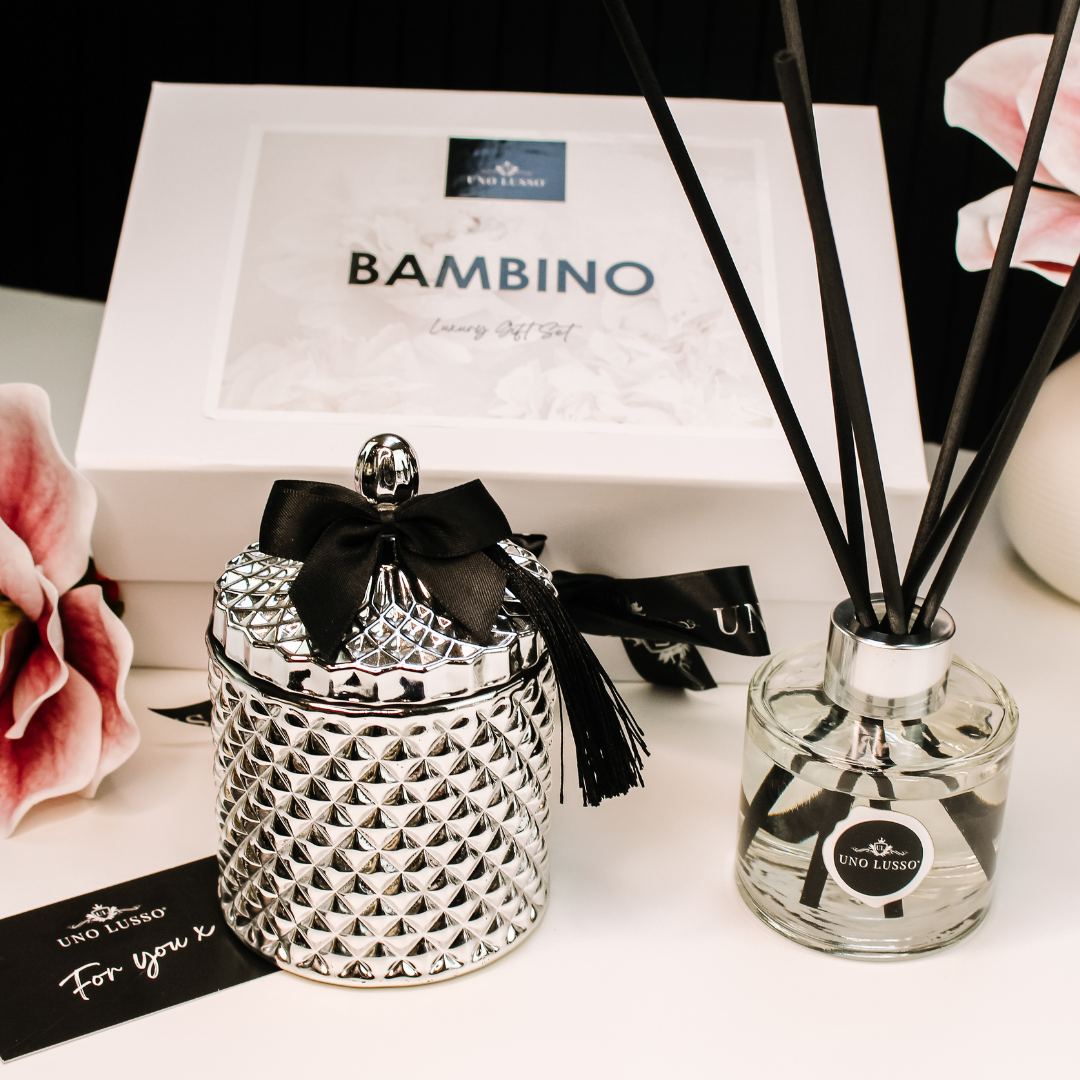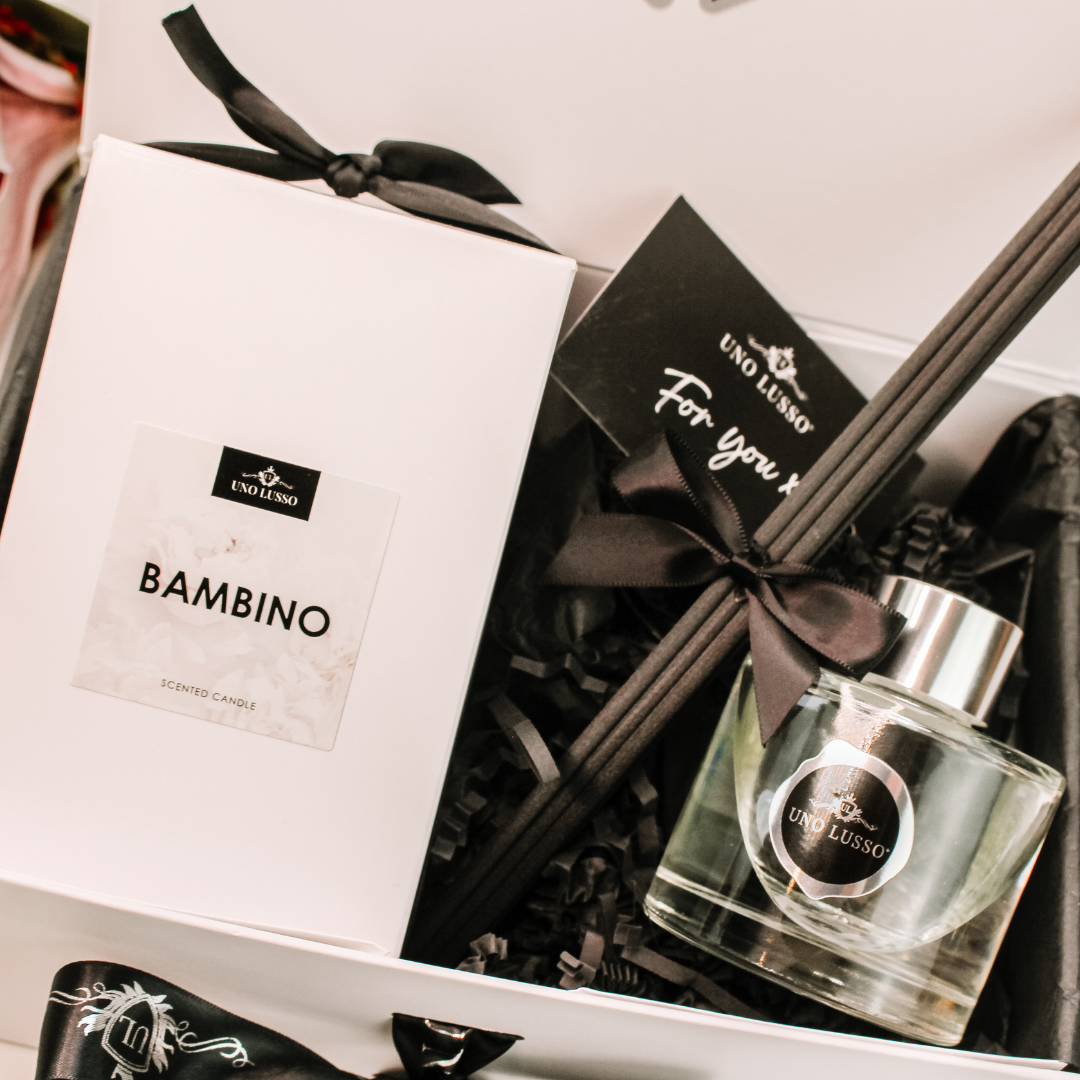 Luxe Venetian Candle & Diffuser Gift Set - Bambino
ROSEWOOD, BERGAMOT, WILD JASMINE, YLANG YLANG, LAVENDER & ROMAN CHAMOMILE
Average 12 months lifecycle! 100% oil formula with silk fibre reeds that retain oil. Beautiful scent that lasts.
"Absolutely stunning - packaging is perfect and the candles & diffusers are the best I have ever used" - Sally-Ann Crimshaw
In stock, ready to ship

Inventory on the way
Make someone feel extra special with our luxury rigid ribboned gift boxes filled with luxury tissue and crinkle with a lidded venetian candle that can be repurposed as a trinket box after use and a matching diffuser nestled inside!

Due to the long-lasting nature of our Diffusers and the ability to repurpose the candle jar this will last for up to a year and beyond! 
Bambino is one of our most popular scents for over 4 consecutive years - probably because it is a calming, nurturing and nostalgic scent that reminds us all of the innocence and safety of childhood - due to it's essential and perfume oil components many people find it calms nerves, soothes stress and aids rest and sleep
The blend is Rosewood, Jasmine, Bergamot, Ylang Ylang, Chamomile and Lavender scent? and the scent is reminiscent of baby soft skin, fluffy white towels, silky baby powder and cool white cotton sheets - if you or the person you are buying for love clean, pretty and relaxing scents this is the one to choose!

Included in this gift set:
Optional
Choose the Personalised Gift Option to create a personalised message inside the box lid (including a photo if you wish)